Army Veteran Manny Patiño began sewing in high school and later expanded his talents while serving in the military.  About 10 years ago, he started making something he called "Warmies" for his family, which, became a huge hit once everyone realized how amazing they were for relaxing tired, sore muscles and relieving pain. Warmies are designed to stay hot or cold for up to 1 hour.   Having seen the capabilities of Warmies Breathe Spa knew that Warmies would provide the ultimate experience for years to come.
All Warmies are made with rice filling, a jean backing, are double sown and have an extra layer of fabric to ensure sturdiness. Easy spot cleaning and only 2-3.5 minutes in the microwave until hot or 2 hours in the freezer to get cold. Easily add up to 4 drops of your favorite scent to make your Warmie extra relaxing!
With choices from beautiful flower patterns to sports teams, our Warmies come in all styles fit for anyone; making them the perfect gift! If you see a design you like but we are out of stock we can have it custom made for you.  Any patterns you want but don't see available can be made upon request!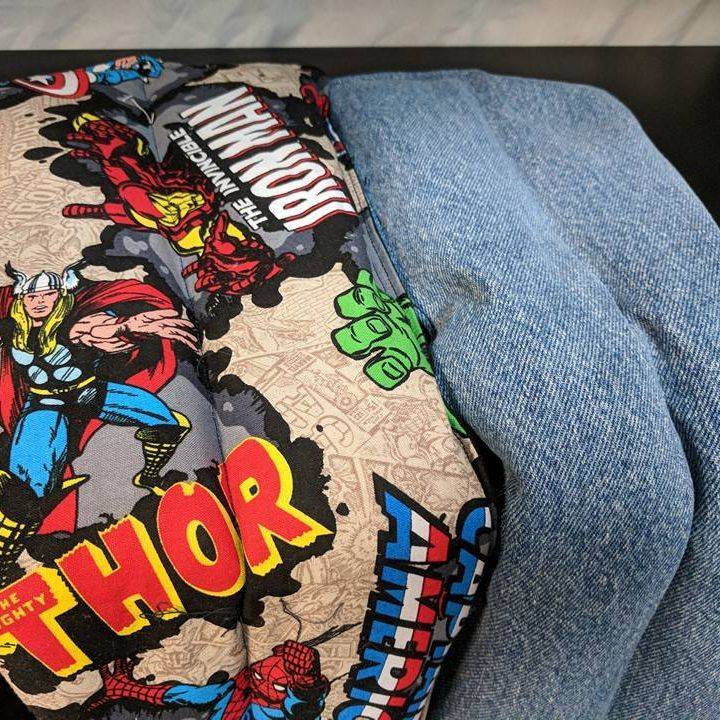 If you are interested in special ordering Warmies, use the form below to get in touch today: